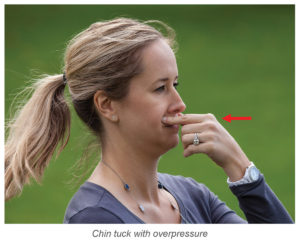 Posture Matters for Your Headache Pain! How many times have you heard that you need to pay attention to your posture? It is true. Poor posture will tighten the muscles that flare up your headaches. As a result of posture correction, your headaches may ease up. Use a simple technique of the chin tuck to …
We hope the information on the "Calming the Headache Storm" website is helpful to you. While we offer the information for free, there are expenses involved with our efforts. Please consider giving a donation in order to help further our work of providing people with natural methods for headache relief.
All donations are greatly appreciated.