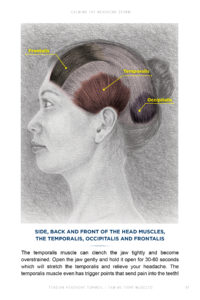 What are the Hallmarks of a Headache Which is Aggravated by Temporomandibular Joint Problems? If your temporomandibular joint generates your headaches, expect pain in your temples, forehead or eyes.  Your pain may appear on one side of your head on the same side as your jaw dysfunction. However, the pain can spread to both sides. …
We hope the information on the "Calming the Headache Storm" website is helpful to you. While we offer the information for free, there are expenses involved with our efforts. Please consider giving a donation in order to help further our work of providing people with natural methods for headache relief.
All donations are greatly appreciated.