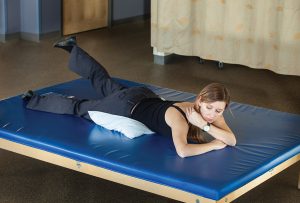 Is My Headache Coming from My Hips?  Refer to my December 13 blog about how a weak link in your muscular chain can occur in your hip or leg. As a result, the altered muscle firing patterns work their way up to your neck and produce a headache. The excellent diagram of how that complicated …
We hope the information on the "Calming the Headache Storm" website is helpful to you. While we offer the information for free, there are expenses involved with our efforts. Please consider giving a donation in order to help further our work of providing people with natural methods for headache relief.
All donations are greatly appreciated.