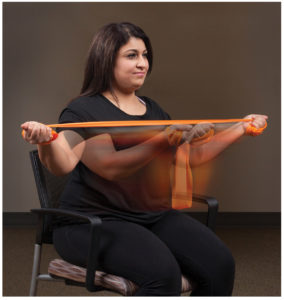 The Shoulder Blade Squeeze – What Is It Good For? Posture! Our sedentary society encourages the slumped posture. Shoulder blade postural muscles weaken as the pectoral muscles in the front of the chest become tight and pull the shoulders forward.  Poor posture results from the imbalance of these muscles in the front and back of …
We hope the information on the "Calming the Headache Storm" website is helpful to you. While we offer the information for free, there are expenses involved with our efforts. Please consider giving a donation in order to help further our work of providing people with natural methods for headache relief.
All donations are greatly appreciated.