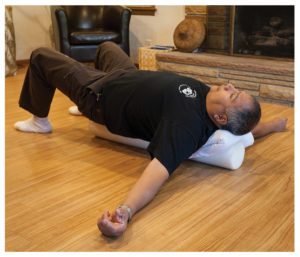 Modified German Superset System Consider this system if your goals are to increase your strength and endurance quickly while working out at home. You also want a good cardio workout at the same time. In addition, you can more easily monitor your headache-producing muscles. Avoid flare-ups from overloading your neck and shoulder blade muscles. This …
We hope the information on the "Calming the Headache Storm" website is helpful to you. While we offer the information for free, there are expenses involved with our efforts. Please consider giving a donation in order to help further our work of providing people with natural methods for headache relief.
All donations are greatly appreciated.