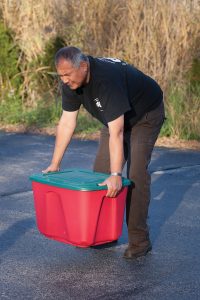 HEADACHES CAN CO-EXIST WITH NECK AND BACK PAIN Headaches may be the end of the line for a spinal problem that migrates upwards from the lower spinal area. Look at the way Mateo in our photo is bending forwards. His lifting pattern may lead not only to back pain, but neck pain as well. The …
We hope the information on the "Calming the Headache Storm" website is helpful to you. While we offer the information for free, there are expenses involved with our efforts. Please consider giving a donation in order to help further our work of providing people with natural methods for headache relief.
All donations are greatly appreciated.