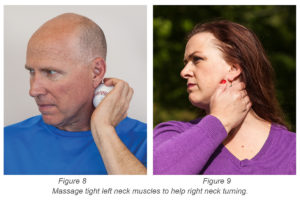 Where in My Head Does the Sternocleidomastoid Send Pain To? As we have seen from previous blogs, the sternocleidomastoid muscle is the muscle of the side of your neck that starts on your collarbone and projects to the area by your ear. Remember, a tight left sternocleidomastoid such as is pictured here limits neck turning …
We hope the information on the "Calming the Headache Storm" website is helpful to you. While we offer the information for free, there are expenses involved with our efforts. Please consider giving a donation in order to help further our work of providing people with natural methods for headache relief.
All donations are greatly appreciated.